"Up to 59 percent of African-American households now view owning a gun as a "necessity," according to a recent study from the Pew Research Center released this month, and African-American women have outpaced all other races and genders in terms of securing concealed carry permits in Texas between 2000 and 2016, according to demographic information released by the state. It wasn't always this way — as recently as 2012, Pew had found that less than a third of black families saw gun ownership as a positive. Philip Smith, the founder of the National African American Gun Association, says that politics — and police shootings such as the recent slaying of Philando Castile — have caused the sudden upswing in gun ownership. And, in his opinion, owning a gun is perhaps the only way that African-American men and women can truly protect themselves.
"Regardless of what side you're on, in the fabric of society right now, there's an undertone, a tension that you see that groups you saw on the fringes 20 years ago are now in the open," said Smith. "It seems to me it's very cool to be a racist right now, it's in fashion, it's a trend."
Marchelle Tigner, a domestic violence and sexual assault survivor, says that black women are particularly likely to be victims of domestic violence. She became a gun instructor, she explained, in order to give other women of color the fighting chance she wished she'd had.
"It's important, especially for black women, to learn how to shoot," Tigner said. "We need to learn how to defend ourselves."
For Jonava Johnson, a 50-year-old student of Tigner's, the decision to buy a gun was a long time coming. At the age of 17, she said, she witnessed her ex-boyfriend from high-school shoot and kill her new boyfriend. Approximately 30 years later, her daughter was sexually assaulted in her own home. Enough, she said, was enough.
"I think that's the way it's always been in the black community: It was never OK for us" to own a gun, said Johnson. "I hope I never have to kill anybody, but if it comes down to me or my children, they're out."
Be sure to follow us on Facebook, Instagram or Twitter, buttons are on the right side of the page.
If you like what you see here please share the site with a friend and also sign up for our free email Newsletter at the bottom of the page!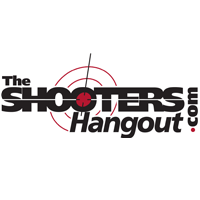 #firearms #firearmstraining #guns #handguns #rifles #shotguns #shooting #shootingsports #ammo #gunsmith #2a #selfdefense #competitiveshooting #froglube #competitionshooting #molonlabe #nra #National Rifle Association
by WITW Staff