"According to the FBI, over 200,000 background check requests associated with the purchase of a firearm were submitted to the agency on Black Friday, marking a new single-day record. The previous record was set on the day after Thanksgiving in 2016. In both 2017 and 2016, enough guns were potentially purchased on Black Friday to arm every active duty Marine.
USA Today reported that, in total, the FBI states they fielded 203,086 requests during the 24-hour period associated with Black Friday, decimating the previous 2016 record of 185,713.
The background checks are required for firearms purchases from federally licensed dealers, so the number does not necessarily reflect the actual number of sales that took place.
In some cases, a single background check could be associated with more than one gun purchase if a shopper decided to buy more than one during a single trip. Additionally, not all who apply are ultimately approved, so some applications would not result in a purchase.
Be sure to follow us on Facebook, Instagram or Twitter, buttons are on the right side of the page.
If you like what you see here please share the site with a friend and also sign up for our free email Newsletter at the bottom of the page!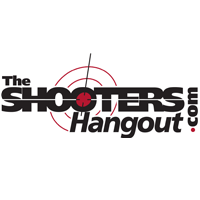 #firearms #firearmstraining #guns #handguns #rifles #shotguns #shooting #shootingsports #ammo #gunsmith #2a #selfdefense #competitiveshooting #froglube #competitionshooting #molonlabe #nra #National Rifle Association
Tribunist.com