Below I've included some info on a quality company that is making 100% American made products that are durable and beautiful!
The owner Jon Isberg made an amazing metal sign for us here at The Shooters Hangout, and it looks awesome on the wall!
Read the company bio below and then click on their FB and website links.
They take extreme pride in their work and offer their products to you at a very fair price!
They will custom paint your order or leave it rustic and clear coat it, which is what we choose for our metal sign.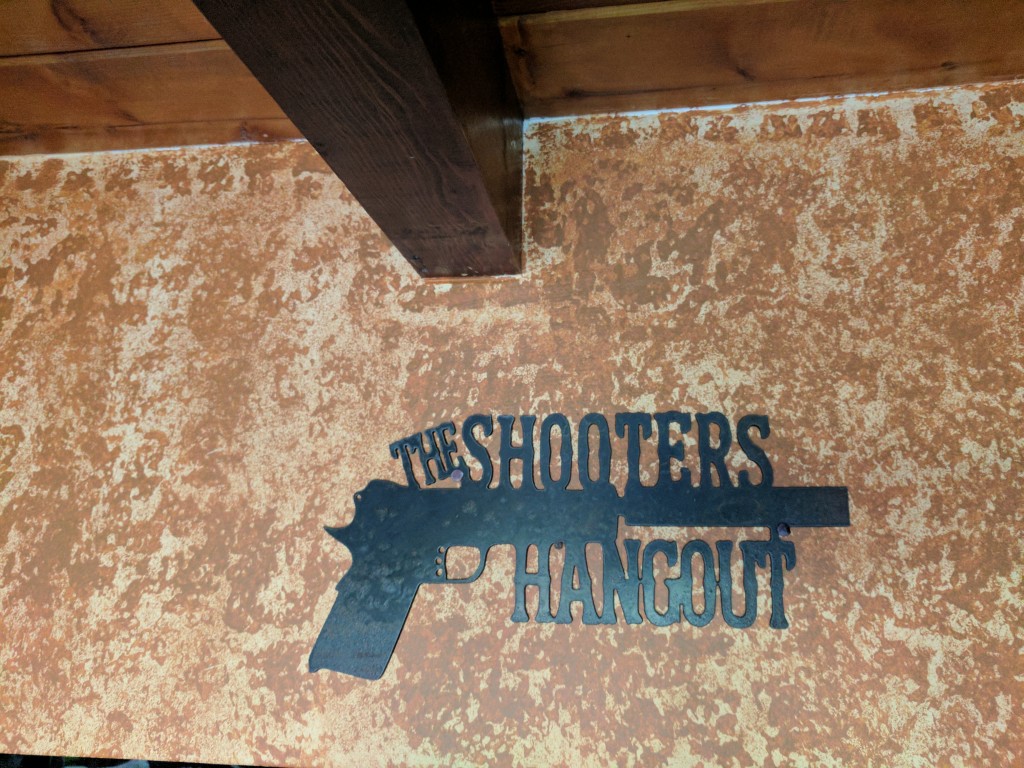 Company Bio:
Backwoods Metal Craft LLC was started in mid 2016. I had worked in the firearms industry for about 5years and decided to make a go on my of having my own company. I wanted to provide a service of well made custom decor that a person can display with pride knowing that is is made 100% here in the states not China. Also I construct all of my 2A support signage out of 12 gauge steel so they can be put outside and last for many many years without falling apart. Many other companies that offer these type of signs use very thin material that bends and rusts apart very easily and sells them for a high price, I was not going to allow myself to make an inferior product. I personally cut and finish ALL of my orders myself to ensure quality in craftsmanship.
I have shot in competition and tested many different products that were either my own(companies that I worked for and helped with design R&D etc). I was excited when you expressed interest in having a custom sign for The Shooters Hangout I enjoy working with any company that is a 2A supporter. We need more of that in this country. I make a variety of custom home decor for all types of people and also industrial parts for a few different industries. I pride myself of getting my customers a great product for a great price. If you would like anymore information don't hesitate to e-mail, message or call. A
https://www.facebook.com/BackwoodsMetalCraftLLC/
http://backwoodsmetalcraft.com/
Jon Isberg
Owner/Operator
Backwoods Metal Craft