"Businessmen and gun rights advocates filed a petition with the Supreme Court to overturn a zoning law in Alameda County, California that bans gun shops from operating within 500 feet of a residential area.
Entrepreneurs John Teixeira, Steve Nobriga and Gary Gamaza attempted to open a gun shop in the city of San Lorenzo, but were met with hostility from an archaic law prohibiting the opening of the store near a residential area. This legislation is clearly an attack on the Second Amendment of the United States Constitution.
According to a Fox News report, Teixeira and his business partners investigated the area and discovered that not a single business in the city met with the restrictive zoning law, showing that their potential gun shop was singled out by the county.
They filed a lawsuit to allow their business to open and received widespread support from gun rights organizations such as the Calguns Foundation, Second Amendment Foundation, and California Association of Federal Firearms Licensees."
By Jacob Airey
Be sure to follow us on Facebook, Instagram or Twitter, buttons are on the right side of the page.
If you like what you see here please share the site with a friend and also sign up for our free email Newsletter at the bottom of the page!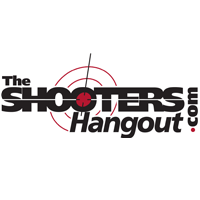 #firearms #firearmstraining #guns #handguns #rifles #shotguns #shooting #shootingsports #ammo #gunsmith #2a #selfdefense #competitiveshooting #froglube #competitionshooting #molonlabe #nra #National Rifle Association #ccw #concealedweaponpermit