"Bob Owens, a longtime Second Amendment advocate and editor of the website Bearing Arms, was found dead Monday in North Carolina. He was 46.
Leading with an item titled, "We Are Diminished," Bearing Arms co-editor Jenn Jacques on Tuesday expressed "deep regret and profound sorrow" that Owens' "life came to a tragic end."
"We did not make an announcement on Bearing Arms because it was more important to us to give the family a day to grieve than to break the story and get clicks," Jacques wrote, adding that Owens was "a huge part of the 2A world, he was first and foremost a son, brother, husband, father, and friend."
Police in Fuquay-Varina, North Carolina — which is about 30 minutes south of Raleigh — found Robert Eugene Owens dead near an intersection stop sign with a gun nearby."
Be sure to follow us on Facebook, Instagram or Twitter, buttons are on the right side of the page.
If you like what you see here please share the site with a friend and also sign up for our free email Newsletter at the bottom of the page!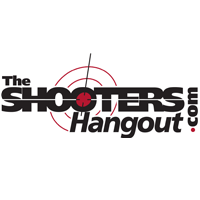 #firearms #firearmstraining #guns #handguns #rifles #shotguns #shooting #shootingsports #ammo #gunsmith #2a #selfdefense #competitiveshooting #froglube #competitionshooting #molonlabe #nra #National Rifle Association
by Dave Urbanski