"On Tuesday, the North Korean military test-fired an intercontinental ballistic missile with a range long enough to hit Hawaii or even the American East Coast. The missile was reportedly fired at 3 a.m. local time, and flew for fully 50 minutes, on a lofted trajectory that actually sent it 10 times higher than the orbit of NASA's International Space Station; it came down 1,000 km from Japan's West Coast, in Japan's exclusive economic zone. South Korea immediately responded by launching its own precision strike missile in an exercise, signaling its willingness to fire back at North Korea should Kim Jung-un initiate hostilities. Over the past several weeks, both Russia and China had suggested that the North Korean regime had been brought under control; that obviously is untrue.
A spokesman for the Pentagon stated, "Our commitment to the defense of our allies, including the Republic of Korea and Japan, in the face of these threats, remains ironclad. We remain prepared to defend ourselves and our allies from any attack or provocation." Defense Secretary James Mattis stated that North Korea now had the capacity to attack any location on the planet."
By Ben Shapiro
Be sure to follow us on Facebook, Instagram or Twitter, buttons are on the right side of the page.
If you like what you see here please share the site with a friend and also sign up for our free email Newsletter at the bottom of the page!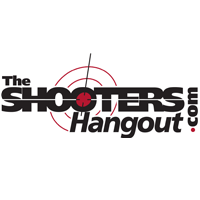 #firearms #firearmstraining #guns #handguns #rifles #shotguns #shooting #shootingsports #ammo #gunsmith #2a #selfdefense #competitiveshooting #froglube #competitionshooting #molonlabe #nra #National Rifle Association