"A pair of men — one of them armed — approached a car owner standing outside his vehicle on the southwest side of Chicago in broad daylight May 10 and demanded his keys.
But police told the Chicago Tribune the victim wouldn't hand over his keys.
See, he's a concealed carry license holder, police told the paper — and he pulled out his own gun and started firing.
The vehicle owner shot one of the perps "in the groin area," the Tribune reported. The other one took off running but was arrested shortly thereafter, the paper said."
Be sure to follow us on Facebook, Instagram or Twitter, buttons are on the right side of the page.
If you like what you see here please share the site with a friend and also sign up for our free email Newsletter at the bottom of the page!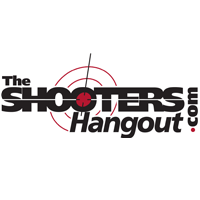 #firearms #firearmstraining #guns #handguns #rifles #shotguns #shooting #shootingsports #ammo #gunsmith #2a #selfdefense #competitiveshooting #froglube #competitionshooting #molonlabe #nra #National Rifle Association
by Dave Urbanski