"A motorist at a gas station in Elmwood Park, Illinois, who shot and killed a potential robber who approached his vehicle last month, will not face charges because he acted in self-defense, police say.
According to authorities, Ronald Morales, 43, initially made eye contact with the motorist from inside the convenience store as the man pumped gas. After pumping gas, the motorist climbed back into his vehicle when surveillance video shows Morales approaching the man's vehicle on the passenger side.
Morales pulled out a firearm and after opening and closing the passenger-side door, he thrust his gun inside the window of the car as he spoke to the man.
Video of the incident shows the motorist, who told police he feared for his life, quickly exiting the vehicle with his own gun as he stood up and began firing at Morales. The two exchanged gunfire for several seconds before Morales fled the scene on foot and the driver of the vehicle sped off.
Authorities said Morales suffered multiple bullet wounds and died from his injuries and that no charges will be filed in the incident."
Be sure to follow us on Facebook, Instagram or Twitter, buttons are on the right side of the page.
If you like what you see here please share the site with a friend and also sign up for our free email Newsletter at the bottom of the page!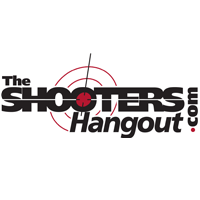 #firearms #firearmstraining #guns #handguns #rifles #shotguns #shooting #shootingsports #ammo #gunsmith #2a #selfdefense #competitiveshooting #froglube #competitionshooting #molonlabe #nra #National Rifle Association
by Sara Gonzales