"U.S. firearm manufacturer, Remington Outdoor Company, said it will file for Chapter 11 bankruptcy protection, but stay in business throughout the process.
"Difficult industry conditions make today's agreement prudent," said Jim Geisler, Remington's executive chairman, in a statement released by the company on Monday.
The company has been dogged by falling sales after one of its rifles was used in the Sandy Hook Elementary School massacre of 2012.
The restructuring will help the company to cut its debt by around $700 million and inject $145 million in new capital into its different units."
Read more…
By Barbara Kollmeyer
Be sure to follow us on Facebook, Instagram or Twitter, buttons are on the right side of the page.
If you like what you see here please share the site with a friend and also sign up for our free email Newsletter at the bottom of the page!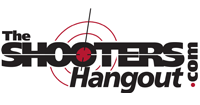 #firearms #firearmstraining #guns #handguns #rifles #shotguns #shooting #shootingsports #ammo #gunsmith #2a #selfdefense #competitiveshooting #froglube #competitionshooting #molonlabe #nra #National Rifle Association #ccw #concealedweaponpermit