"A Texas man said he'd seen a pickup truck apparently following him during his early morning jog to the gym Tuesday.
"He felt it was chasing him and looking at him," Lt. Chris Cook of the Arlington police told KDFW-TV.
And wouldn't you know the truck showed up again Wednesday morning?
Police told KDFW the jogger tried hiding in a parking lot — but no avail. The pickup with two men inside came after him. Then a juvenile passenger got out, brandished a gun and demanded money from the jogger, KTVT-TV reported.
But this time the jogger was prepared — and pulled his own gun from a backpack and fired 10 to 12 shots, KDFW said.
One of the bullets hit a suspect in the groin area, KTVT said, prompting him to run back to the truck, which quickly left the scene."
Be sure to follow us on Facebook, Instagram or Twitter, buttons are on the right side of the page.
If you like what you see here please share the site with a friend and also sign up for our free email Newsletter at the bottom of the page!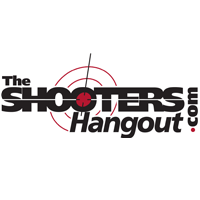 #firearms #firearmstraining #guns #handguns #rifles #shotguns #shooting #shootingsports #ammo #gunsmith #2a #selfdefense #competitiveshooting #froglube #competitionshooting #molonlabe #nra #National Rifle Association
by Dave Urbanski