"Alabama is working toward becoming the 12th state in the country to allow its residents to carry a concealed handgun in public without a permit.
With a vote of 25-8, the Alabama Senate approved a measure Tuesday to eliminate the requirement of a carry permit in order to be allowed to carry a concealed firearm in public, The Associated Press reported. The House of Representatives will vote on the proposed legislation next.
State Sen. Gerald Allen (R), who co-authored the legislation, said that the NRA-backed bill aimed to protect citizens' rights.
"Every citizen should have the right to bear arms without paying a fee," he said, according to the AP.
He added that it would make more sense since current Alabama law allows open carry without a permit but still requires concealed carriers to pay for a permit."
Be sure to follow us on Facebook, Instagram or Twitter, buttons are on the right side of the page.
If you like what you see here please share the site with a friend and also sign up for our free email Newsletter at the bottom of the page!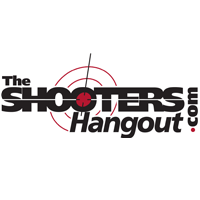 #firearms #firearmstraining #guns #handguns #rifles #shotguns #shooting #shootingsports #ammo #gunsmith #2a #selfdefense #competitiveshooting #froglube #competitionshooting #molonlabe #nra #National Rifle Association
by Sara Gonzales