"The spurt in terror attacks, including the recent two in England, are pushing gun sales into record territory just months after predictions that the election of a pro-gun president would end the rush.
The FBI just reported that the number of gun sales background checks for May was the highest ever for that month, 1,942,677, a trend that will make 2017 the first or second highest year for gun sales.
The continued growth of gun sales is in stark contrast to some in the media and industry who feared that the election of President Trump would snuff out sales that in 2016 were driven in part by concerns Hillary Clinton would win and implement strict gun control and an assault weapons ban.
But 2017's high sales numbers has show that there is more than politics involved when people consider buying a weapon, especially in the new era of street terrorism like that seen in London and Manchester recently.
At the one of the nation's largest gun stores, Hyatt Guns in Charlotte, N.C., sales are up in reaction to safety concerns."
Be sure to follow us on Facebook, Instagram or Twitter, buttons are on the right side of the page.
If you like what you see here please share the site with a friend and also sign up for our free email Newsletter at the bottom of the page!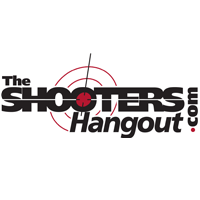 #firearms #firearmstraining #guns #handguns #rifles #shotguns #shooting #shootingsports #ammo #gunsmith #2a #selfdefense #competitiveshooting #froglube #competitionshooting #molonlabe #nra #National Rifle Association
by Paul Bedard