"According to a new study from the Annals of Internal Medicine, California – a blue state bastion of gun control – saw its citizens buying guns en masse after mass shootings.
The report, called "Handgun Acquisitions in California After Two Mass Shootings," was lead by Stanford University professor David M. Studdert, and made with assistance from Yifan Zhang, Jonathan A. Rodden, Rob J. Hyndman, and Garen J. Wintemute.
Together, the team analyzed gun purchases made after two major mass shootings, the Sandy Hook Elementary shooting in Newtown, Conn in 2012, and the San Bernardino shooting in 2015. What they found is a surprising increase in the purchase of firearms by Californians within weeks of the tragedies.
Specifically, an 85 percent increase in gun purchases in the city of San Bernardino and its adjacent neighborhoods is a far larger number than many would anticipate in a state like California, including Studdert."
Be sure to follow us on Facebook, Instagram or Twitter, buttons are on the right side of the page.
If you like what you see here please share the site with a friend and also sign up for our free email Newsletter at the bottom of the page!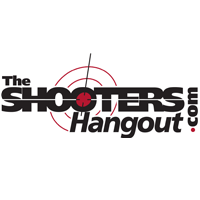 #firearms #firearmstraining #guns #handguns #rifles #shotguns #shooting #shootingsports #ammo #gunsmith #2a #selfdefense #competitiveshooting #froglube #competitionshooting #molonlabe #nra #National Rifle Association
by Brandon Morse