"A father took his family out to eat at Popeyes in San Antonio, Texas, on Wednesday night when he found himself in a nightmare scenario.
A robber reportedly rushed into the restaurant and demanded money from the father. When he refused, the suspect turned his attention to nearby employees and tried to rob them as well.
The quick-thinking dad then tried to rush his family out of the Popeyes, but before they all made it out, the robber allegedly pulled a gun and pointed it at the man's children.
That would prove to be a deadly mistake.
As soon as the father saw the gun pointed at his kids, he pulled out his own firearm and dropped the robber with a deadly accurate shot.
Read more…
by JASON HOWERTON
Be sure to follow me us Facebook, Instagram or Twitter, buttons on the right side of the page.
Subscribe to our email Newsletter at the bottom of the page!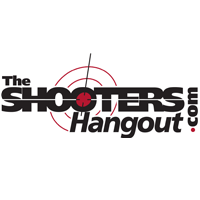 #firearms #firearmstraining #guns #handguns #rifles #shotguns #shooting #shootingsports #ammo #gunsmith #2a #selfdefense #competitiveshooting #competitionshooting #molonlabe #nra #National Rifle Association #guncrafttraining
#ccw #concealedweaponpermit