"Three gunmen attempted a drive-by shooting at a Houston homeowner who was standing in his yard just after 2 a.m. Saturday.
Attempted being the operative term.
See, the homeowner has a concealed-handgun license, KPRC-TV reported, adding that he's apparently logged more than a few hours at a firing range.
The homeowner hid behind a bush and returned fire, KTRK-TV reported.
Police told the station that amid more than 40 rounds exchanged, the homeowner hit all three gunmen.
And the gunmen? They didn't hit the homeowner once.
One of the gunmen died at the scene, KTRK said. The other two gunmen fled on foot but were soon taken to a hospital where one of them died, KTRK reported.
The other gunman went into surgery for his bullet wounds, the station said, but detectives didn't have an update on his condition.
The driver of the car crashed into another vehicle and ran into a yard, KTRK added. There was no additional information on the driver."
Be sure to follow us on Facebook, Instagram or Twitter, buttons are on the right side of the page.
If you like what you see here please share the site with a friend and also sign up for our free email Newsletter at the bottom of the page!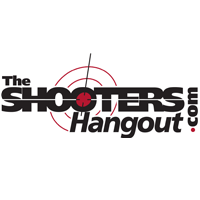 #firearms #firearmstraining #guns #handguns #rifles #shotguns #shooting #shootingsports #ammo #gunsmith #2a #selfdefense #competitiveshooting #froglube #competitionshooting #molonlabe #nra #National Rifle Association
by Dave Urbanski