"Airport security screeners found more firearms in carry-on bags one day last week than they ever had before on record: 21 across the country, the Transportation Security Administration reported on its blog Wednesday.
That number surpassed the previous record of 18, set in 2014. Over the course of the whole week, TSA confiscated 79 firearms in carry-ons nationwide, 68 of which were loaded and 21 had a round chambered, meaning a bullet was ready to be fired.
In addition to an abundance of guns, a realistic replica suicide vest and claymore mine were discovered in a traveler's checked bag at El Paso, Texas, which required attention from explosives detection professionals.
The vest and mine apparently were just training aids for an explosives ordnance disposal contractor. Still, the TSA warns they obviously don't belong on airplanes. Instructors traveling with these aids or anyone who deems these devices as novelty items should "plan ahead and find another way to transport [them]."
Be sure to follow us on Facebook, Instagram or Twitter, buttons are on the right side of the page.
If you like what you see here please share the site with a friend and also sign up for our free email Newsletter at the bottom of the page!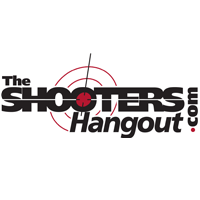 #firearms #firearmstraining #guns #handguns #rifles #shotguns #shooting #shootingsports #ammo #gunsmith #2a #selfdefense #competitiveshooting #froglube #competitionshooting #molonlabe #nra #National Rifle Association
by FoxNews.com