"Firearms instructors are reporting an increase in the number of black women learning how to use guns in self-defense courses around the country — and the reasons are varied.
"Minority women are definitely increasing in numbers," Rick Ector, a firearms instructor, said of attendees at his weekly course just outside of Detroit.
"Women overall — in particular, minority women — are looking toward guns to protect themselves against crime," Ector told Fox News. "Women are definitely drivers in the market right now."
Other cities, like Savannah, Dallas and Cincinnati, have also seen an uptick in the number of minority women signing up for gun-training courses."
Be sure to follow us on Facebook, Instagram or Twitter, buttons are on the right side of the page.
If you like what you see here please share the site with a friend and also sign up for our free email Newsletter at the bottom of the page!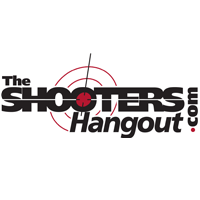 #firearms #firearmstraining #guns #handguns #rifles #shotguns #shooting #shootingsports #ammo #gunsmith #2a #selfdefense #competitiveshooting #froglube #competitionshooting #molonlabe #nra #National Rifle Association
Published May 10, 2017 Fox News