"A soldier on a perilous mission to gather crucial intelligence deep behind Islamic State lines during the ferocious battle of Mosul shot dead six enemy fighters.
The fearless special forces hero Mohammed Qasim, dubbed the Lion of Mosul, disguised himself as one of the fanatics and conned them into believing he was one of them.
The Iraqi discovered the location of ISIS positions and key sniper and machine gun teams.
Last night senior Iraqi officers applauded the 25-year-old's actions.
General Abdul Wahab al-Saadi said: "We are all very proud of what this soldier did. He is a very brave man. He makes us all hold our heads up high."
As fighting continued to rage in the ruins of Mosul's Old City in the last days of the battle in northern Iraq, Mohammed blended in with the IS troops by swapping his M4 rifle for an AK-47 and wearing a scruffy smock and scarf.
He and a comrade then sneaked behind enemy lines.
After noting down the vital positions and pinpointing where IS were holding ammunition, Mohammed quickly shot dead six of the fanatics.
Then he and his colleague picked their way back to their own lines and briefed commanders on what they had learnt."
Be sure to follow us on Facebook, Instagram or Twitter, buttons are on the right side of the page.
If you like what you see here please share the site with a friend and also sign up for our free email Newsletter at the bottom of the page!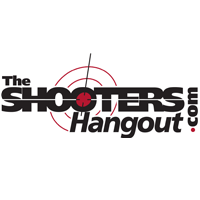 #firearms #firearmstraining #guns #handguns #rifles #shotguns #shooting #shootingsports #ammo #gunsmith #2a #selfdefense #competitiveshooting #froglube #competitionshooting #molonlabe #nra #National Rifle Association
Mirror Defence Editor CHRIS HUGHES