"In the wake of two recent mass shootings in Florida, Republican state lawmakers are pushing to eliminate "gun-free zones" they claim have inadvertently created easy targets.
The Miami Herald reports that Florida Sen. Dennis Baxley and Rep. Don Hahnfedlt have proposed legislation to nix restrictions on where permit-holders can carry concealed weapons. If it passes, it would allow concealed guns at the 15 types of locations where they're currently prohibited in the state.
This includes jails, police stations, courthouses, schools, polling places, airports and locations where alcohol is sold.
According to the Herald, Hahnfedlt said they would keep restrictions imposed by the federal government, and private-property owners could also ban concealed guns.
Baxley called the current gun-free zones an "illusion" and said that, "perpetrators of violence do not care what your rules are and are armed. This bill eliminates the sterile target we have created with noble intentions."
But gun control advocates are raising alarm the changes would only increase the risk for the public, especially in the wake of the shooting at the Pulse nightclub and more recently the Fort Lauderdale airport."
Be sure to follow us on Facebook, Instagram or Twitter, buttons are on the right side of the page.
If you like what you see here please share the site with a friend and also sign up for our free email Newsletter at the bottom of the page!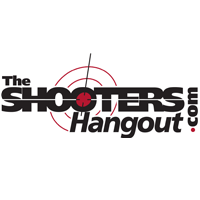 #firearms #firearmstraining #guns #handguns #rifles #shotguns #shooting #shootingsports #ammo #gunsmith #2a #selfdefense #competitiveshooting #froglube #competitionshooting #molonlabe #nra #National Rifle Association
Published February 16, 2017 FoxNews.com